!BRe 3-1-95 Title: newshare_corp.html>
---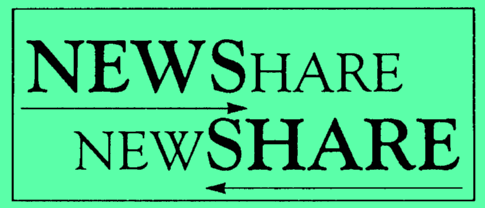 Delivering your share of the news
The Internet's first news brokerage
---
What is Newshare?
---
Get to know us.
Newshare Background
Learn the who, what, where, when and why of our company.
A look into your news reading future.
The people who helped us get up and running.
The Newshare concept.
An invitation to content providers to join us.
Two ways to offer your content for compensation.
---
To Home...
To Common...
To Membership...
---
Newshare WWW (World Wide Web) site is a service of Newshare. a Massachusetts-based broker of digital information for newspapers, broadcasters and the public.
---
If you have comments or suggestions about Newshare Resource Center, please email them to feedback@newshare.com.

The Newshare name is a service mark of DBS Systems Inc.


The Corporate Office of Newshare/DBS:
75 Water St., P.O. Box 367
Williamstown, MA 01267-0367 USA
VOICE: (413) 458-8001
EMAIL: mail@newshare.com

---
The Newshare Resource Center is sponsored in part by: Crocker Communications, a Northampton, Mass.-based supplier of Internet connectivity and telephone-answering services.