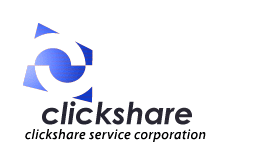 The Internet's information brokerage
---
Newshare's Clickshare(sm) system makes digital syndicates possible
WILLIAMSTOWN, Mass., Sept. 8 -- Writers and artists seeking to take back control of their works in cyberspace are examining the idea of a "digital syndicate," made possible by software which Newshare Corp. will unveil in early October.
"Writers are crying out for a way to manage the sale of their work in the electronic world," says Bill Densmore, president and cofounder of Newshare. "Ours is the first system to make this process as simple as the click of a computer mouse."
Clickshare (SM) makes possible the purchase and sale of information among distributed, independent publishers, authors, artists and users using the public Internet alone rather than a proprietary online service. Only transaction records must be coordinated and Clickshare (SM) does this automatically.
Clickshare (SM) is a transaction clearing system, like a credit-card network, which will pay writers royalties and publishers commissions for selling writers' work. Revenues for these payments will come from users who may purchase works by subscription or by the "download." It works economically for transactions of as little as 10 cents.
"Clickshare (SM) conforms exactly to adopted standards for the World Wide Web and does not require proprietary user browser software to operate," says Densmore. "We want Clickshare to be universal in its operation."
The company announced that it is beginning private alpha testing of the software with a handpicked group of content partners.
With Clickshare (SM), authors and artists retain their copyright and physical control of their works, selling it "by the click" or by subscription to users or publishers, with publishers receiving a commission for marketing the works.
As with a traditional syndicate, the author can thus market work through many publishers. But unlike a traditional syndicate, the author is able to precisely track how many people read, view or hear a work -- and charge accordingly if desired.
"Our Newshare Syndicate shifts the balance of economic power away from huge publishers and back to the original creative talent," says Densmore. "And our Clickshare (SM) system is an open standard which can be used by other digital syndicates besides our own."
The Clickshare (SM) registration, validation, personalization and micro-transaction process service requires Clickshare(sm) software operating on Internet server computers where an author or artist posts their work as well as on the server where the prospective reader has an account. However it requires no special end-user software.
By enrolling with a Clickshare (SM) site, Web users can then read and purchase content at all other Clickshare-enabled sites worldwide. The Clickshare (SM) system economically tracks and charges their information purchases -- as little as five cents per download -- back to their "home" Clickshare (SM) site.
For example, a subscriber to a newspaper in San Jose, Calif., might wish to read a music review by a writer who lives in Massachusetts. If both the newspaper's and the writer's Internet connection are Clickshare-enabled, the subscriber can purchase the music review without having to separately register with the Massachusetts author.
Yet, the Massachusetts author is assured of payment, and the San Jose newspaper receives a commission for making it possible for its user to purchase a column from afar. Other newspapers worldwide participating in Clickshare (SM) could also link their readers to the music columnist and each would receive a commission when their reader "buys" a column.
Both the newspapers and the writer then receive monthly reports of how many people have read the column. They also receive monthly payments -- royalties for the writer, commissions for the referring newspapers. The papers charge their users a "per-click" charge or a subscription fee. Newshare Corp. receives a small transaction fee for each purchase, much like a credit-card company, to cover the cost of the tracking mechanism.
"Clickshare (SM) acts as a broker of original work, not an owner," says Densmore. "Physical and copyright control remains completely up to the owner, who can manage it personally or delgate it to us or a third party."
A writer may choose to permit the Newshare Syndicate or other Clickshare-enabled syndicates to negotiate rights on his/her behalf when content users request publication, reposting or other distribution rights beyond a single browse. Or the writer may choose to simply attach a notice to his/her work advising that use for other than browsing requires their permission and purchase via Email or some other method.
Clickshare (SM) server software for publishers and Internet Service Providers will be available for free 90-day evaluation by sending a request to beta@clickshare.com. A detailed description of how Clickshare (SM) works is available by autoreply to: clickshare@clickshare.com. For additional marketing information send a request to mail@newshare.com. For complete information about Newshare Corp. visit the company's web site at: http://www.newshare.com.
* "Newshare" and "Clickshare" are registered service marks of Newshare Corp.*
---
Newshare and Clickshare are service marks of Newshare Corp.

Copyright, 1996, Newshare Corp. All rights reserved.
---
Newshare Corp.
75 Water St., P.O. Box 367
Williamstown, MA 01267-0367 USA
VOICE: (413) 458-8001
FAX: (413) 458-8002
EMAIL: mail@newshare.com

---
NEWSHARE QUICK LINKS TO:

NEWS TOP / WORLD NEWS / STATE NEWS (U.S.) / LOCAL NEWS / SPORTS / BUSINESS / WEATHER / TOPICS / WHAT'S NEW / SYNDICATE / CLASSIFIEDS / LEAVE A COMMENT
---